Concept

concept
The cello and double bass are longstanding instruments that are indispensable to the field of classical music, with a design considered to be nearly perfect.
Yet when used for long periods of time, even the finest instruments deteriorate and degrade.
While some instruments employ wood with a harmonious blend of softness and rigidity, allowing the instrument to evolve into a richer timbre over time, an experienced instrumentalist will likely have come across many instruments the tone of which tends to become cloudy and unpleasant over time.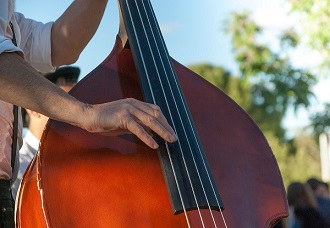 When it comes to sockets, the endpin guide hole openings (bush) can collapse or lose tension, impeding the instrument from producing a delicate and responsive sound.

One advantage of cork bushes is that even if the socket hole fidelity is even slightly off, the endpin can be pushed in without resistance. However, this translates to a greater loss in terms of sound conductivity.

In effect, the cork mutes the natural resonance of the instrument.

There are many endpins available to the consumer today, but we feel that the socket itself must be revamped if we are to remedy this problem.

Furthermore, the ease of use of this component remains unchanged, with few major structural advances to its design over hundreds of years.
Affixing endpins requires carefully searching for the groove while tightening them into place.

Have you found yourself resigned to this process, as though this is the only way?

The days in which endpins and sockets merely acted as support structures for instruments are now over.
We believe these components must aid in the actual quality of sound produced.

Furthermore, these components are now poised to offer much greater ease of use.

We present a high quality socket and endpin solution developed using advanced, next-generation design and technology.
This is an opportunity to take your instrument to the next level.
-SSP- Sinwa Sound Product
SSP (Sinwa Sound Product) can confidently attest that we are equipped to offer the finest products that enhance the timbre of your instrument while greatly aiding ease of use.

SSP's parent company is Shinwa Seikou, a third-generation Japanese precision components manufacturer.
The company has supported the advanced Japanese manufacturing industry for 80+ years.
Today, we produce precision components critical to human life and provide a stable supply to our customers.

Leveraging this expertise in craftsmanship and engineering, we are now poised to offer a new socket and endpin solution for the cello and double bass.
It is our fervent hope that this helps performers everywhere achieve a better sound.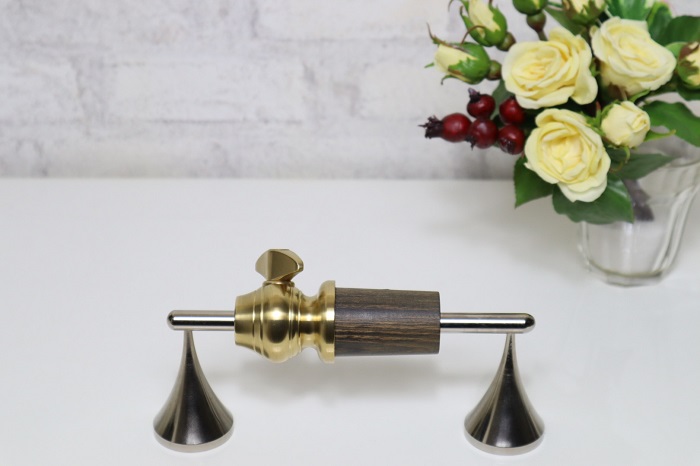 We developed multiple prototypes and fully tested these products at our in-house studio, and worked with pro musicians and instructors, acoustic specialists, and specialty double bass vendors to carefully research and develop components that will truly meet our customers' expectations.
We can confidently state that this is the only socket and endpin solution of its kind that offers such thoroughgoing quality -- offering truly the finest in sound.

The products employ our original Click-System Socket and Slip-On Endpin, both patent pending in Japan and overseas, in order to offer truly one-of-a-kind SSP products that are available nowhere else.
We invite you to take this opportunity to try SSP products for yourself.

"Where has this product been all my life?"

You'll find yourself saying that when you try SSP (Sinwa Sound Product) solutions.