Gliga Click-System

Gliga Click-System
This is a Click-System kit designed exclusively for use with Gliga double bass from Romania. *Patent pending
Gliga's double bass are known for having a resonating sound, offering a combination of excellent quality at a reasonable price.
These instruments are beloved by many musicians around the world.

However, Gliga's low-tier double bass comes with a grooveless steel endpin in a piped shape, which unfortunately inhibits this instrument for performing even better. The socket does not support grooved endpins, a cause of concern for many players.
Some performers may even have had the misfortune of the loose tension around the socket causing their double bass to slip and fall while playing.

Working with the Seele Stringed Instrument Atelier in Hyogo Prefecture, we developed a kit that allows you to upgrade your double bass to the Click System with no socket change, simply by replacing a single component.
This revolutionary new product is so easy to operate that it can be installed by the end-user. *Patent pending

The Click System employs a mechanism whereby the groove position responds with a tactile click when sliding the endpin into place, allowing the user to immediately apprehend in an intuitive fashion where to tighten the fixing bolt. This ensures that the endpin can be clamped into place correctly the first time.
The endpin included in this kit employs the Slip-On System, an original patent pending solution by SSP.

The rubber cap can be removed with a single-touch operation, and the system eschews a screwing mechanism, ensuring that the cap will not go missing, since there is no risk of it loosening.

The default endpin included in the kit is steel, but this can be swapped for a brass model. (This is a popular combination among our clients.)


*Note that Gliga sockets exhibit large variation in terms of dimensions, so the endpin included in our kit is designed to be shorter at 250mm in order to prevent rattling.

*Note that this will not fit Gliga double bass that employ a completely different socket shape.

Gliga Click-System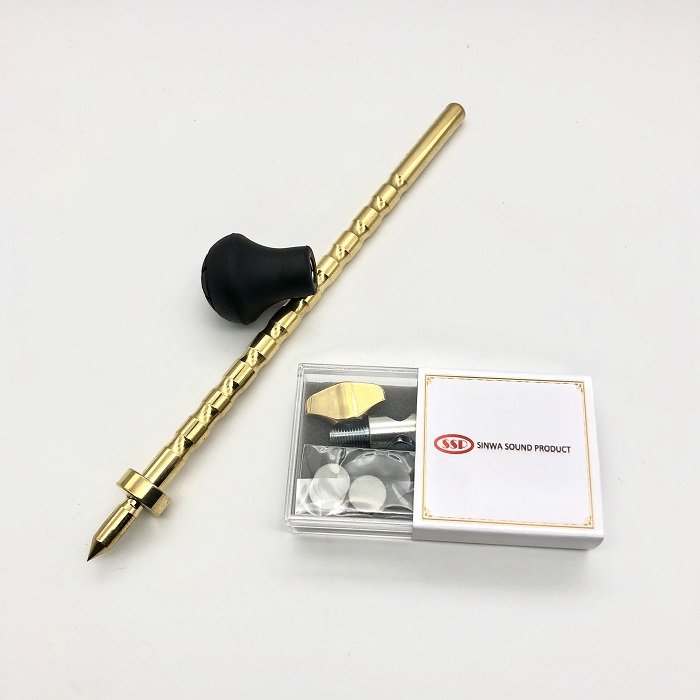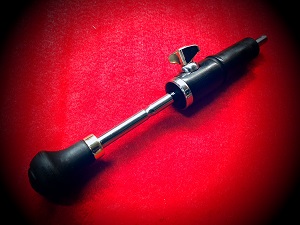 【BASS】Gliga Click-System kit
Brass Endpin 250 Multi-groove
PRICE : JPY 21,000.00

【BASS】Gliga Click-System kit
Steel Endpin 250 Multi-groove
PRICE : JPY 19,000.00
---
*Note that the design, specifications, appearance, and price of the product may be subject to change without notice.